Our Staff Goes Beyond Traditional Physical Therapy for You


Heather Allen, MS, PT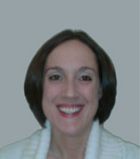 Licensed Physical Therapist
Heather studied at Ithaca College in Ithaca, NY, earning her Bachelor of Science degree in 1999 and her Master of Science degree in 2000. Heather's career in physical therapy completely turned around with the completion of her first Myofascial Release seminar. She discovered a technique that could help ALL her patients, regardless of diagnosis, find a more pain-free, positive, healthy way to live. Heather has a personal appreciation for myofascial release work as it has helped her recover from a dislocated knee and shoulder, shoulder reconstruction surgery, neck surgery and more. She is passionate about, and finds joy in, helping others along their road to recovery and wellness.
Andrew Dodgson, PT, DPT, CMPT
Licensed Physical Therapist
Andrew is a licensed physical therapist that utilizes dry needling in conjunction with traditional therapy techniques. He received his Master's in Physical Therapy in 2012 and his Doctorate in 2015. Andrew completed course work and received certification as a Certified Myofascial Trigger Point Therapist in 2013. Andrew has worked for Myopain Seminars as an instructor since 2014 and helps educate the future practitioners of dry needling. Along with extensive education on dry needling and its implementation, Andrew is also adept at spinal manipulation, exercise prescription, instrument assisted manual therapy and taping procedures.